Altiva's Products Highlighted on Autodesk Exchange Apps Website
July 11, 2014 (Houston, TX) — Did you know that Autodesk has it's own App store? Autodesk Exchange Apps is an online service for Autodesk design product add-ons and plugins and one of Altiva Software's products, BlockDescImporter, was featured this month!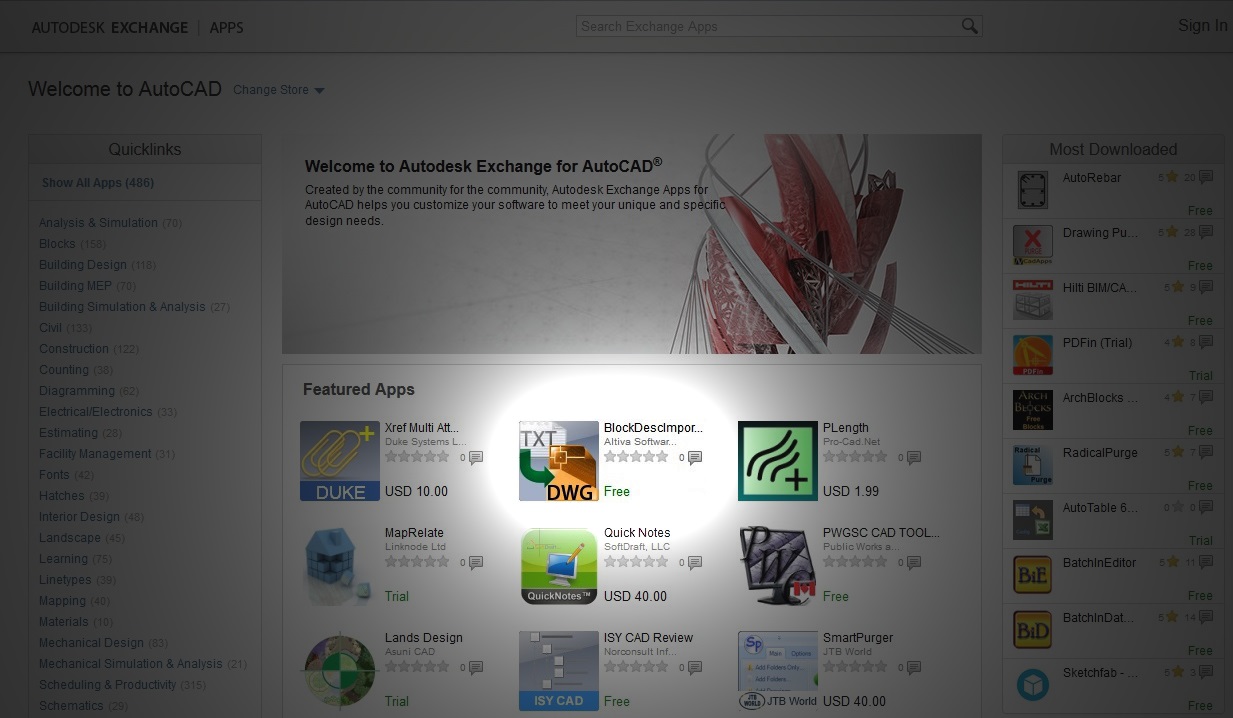 Check out BlockDescImporter for yourself. It's a free download from the Autodesk Exchange Apps website:

BlockDescImporter will populate the Descriptions of any/all Blocks in a drawing by defining the list of Blocks, and their corresponding Descriptions, in a TXT file.
This is particularly helpful should you wish to merge individual Block drawings into a single DWG to consolidate your support files and make it easier to distribute CAD Standards resources.
It can also be used to update the Block Descriptions in existing drawings should they change over time.
UPDATE - November 9, 2014
Another Altiva Software product, CSVtoDWT, has now also been featured on the the Autodesk Exchange Apps website!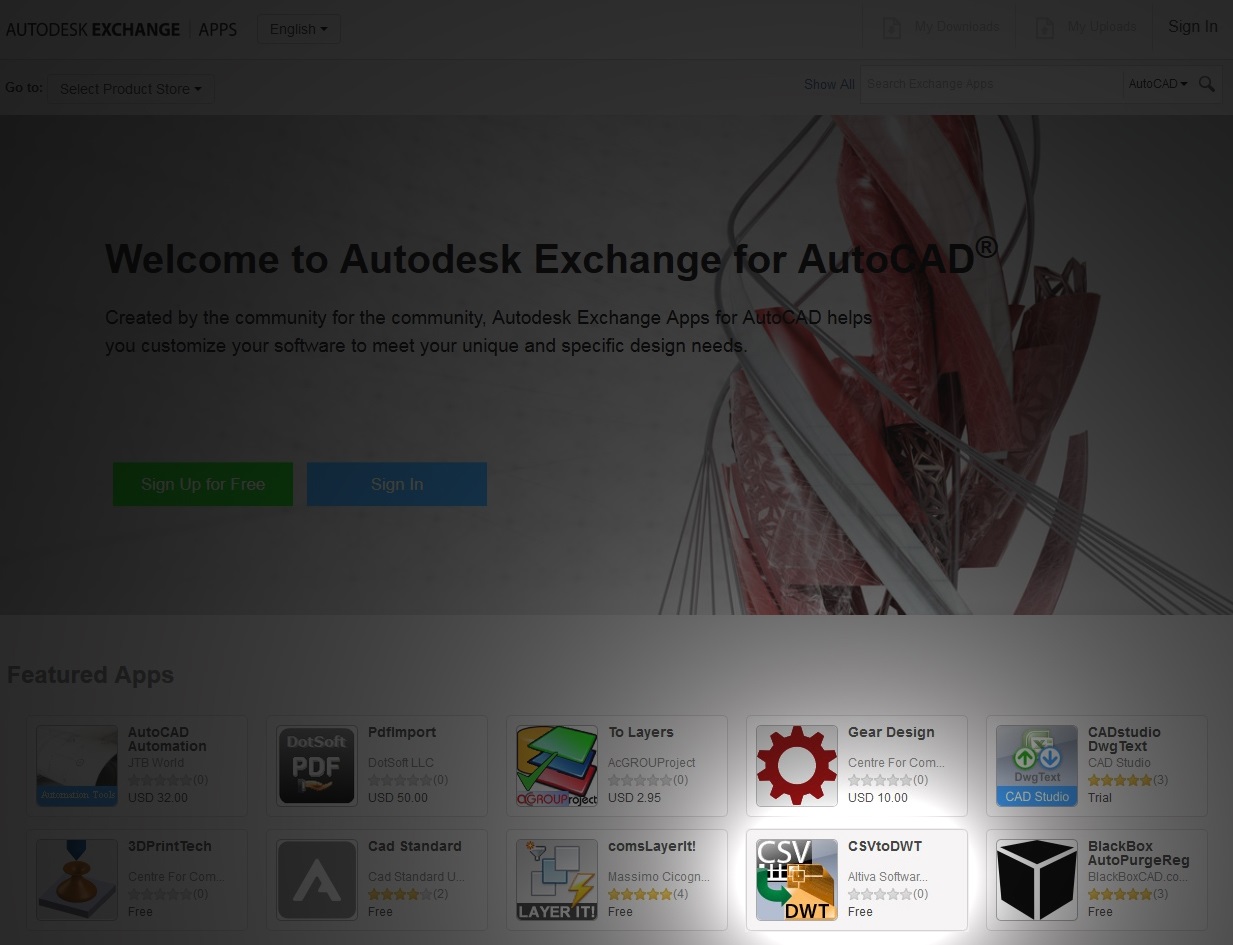 Download it for free now:

CSVtoDWT will populate an open drawing with Layers (including the Color, Linetype, Weight, and Description) from a predefined CSV (Comma Separated Values) file.
This will facilitate the process of implementing your CAD Standards by quickly generating DWT files from definitions found in an external document (such as a PDF).
With CSVtoDWT you can also quickly and easily modify DWT content by exporting layers from the current drawing to a CSV file and editing them in a spreadsheet application, such as Microsoft Excel, or in any basic text editor.
This updated CSV file can then be reimported into your AutoCAD® Drawing Template using CSVtoDWT.
About Altiva Software
Altiva Software is the only company dedicated to 100% conformance to CAD standards. It is headquartered in Houston, Texas, with offices in Germany and Australia.
Visit us on the web at www.altivasoft.com.
Contact:
Marie Franklyn
Business Development Manager
Office: (281) 295-2250
Fax: (832) 201-0462
mfranklyn@altivasoft.com
CADconform is a registered trademark of Altiva Software, Inc. AutoCAD is a registered trademark of Autodesk, Inc. MicroStation is a registered trademark of Bentley Systems, Inc.